Articles
The LIMMOBI accounting system combines ease of use and flexibility. The default chart of account shows only a small selection of all standard accounts. Those that are used for most scenarios. Depending on your requirements you may add  accounts. Some examples for reasons to unhide or add additional accounts are:
Paying salaries requires salary and related tax accounts
Provisions for real property assets
Multiple owners with capital transactions
Mobile assets for furnished apartments
Find further below detailed instructions how the manipulate the chart of account structure.
The following illustrates the set of accounts that are visible by default. Please click the pictures below to enlarge.
The full chart of all default account is shown below. Please click the pictures below to enlarge.

To manipulate the chart of account navigate to the Accounting tab of the real property and click the link as indicated below.

You have the option to un-hide predefined accounts by clicking the recycle icon,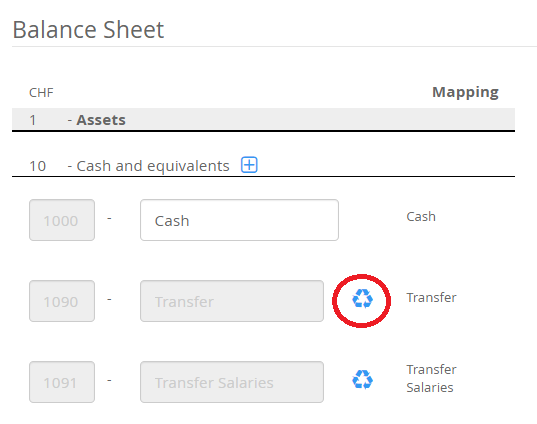 or create new custom accounts by clicking the (+) icon on the respective account group.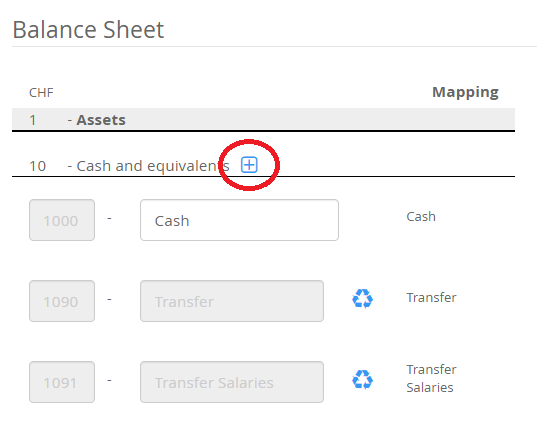 The number range for account numbers is limited by the respective account group. The order within the account group is defined by the account numbers chosen. Duplicate account numbers are not allowed, also not in relation to hidden accounts.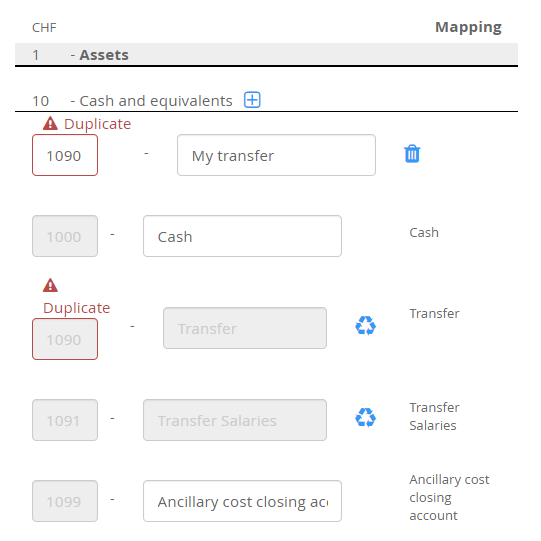 The account groups 12 - Invoiceable ancillary cost and 45 - Ancillary cost as expense cannot be manipulated using the above method. Because these accounts are fed by cost drivers and ask for more complex configuration options, these are configured using Configure Cost Drivers of the real property.