Articles
This article describes how previously ignored bank transactions can be reactivated and assigned to book transactions.

From the Top Menu from the Admin drop-down select Bank Accounts.

Select View details of the bank account containing the ignored transaction.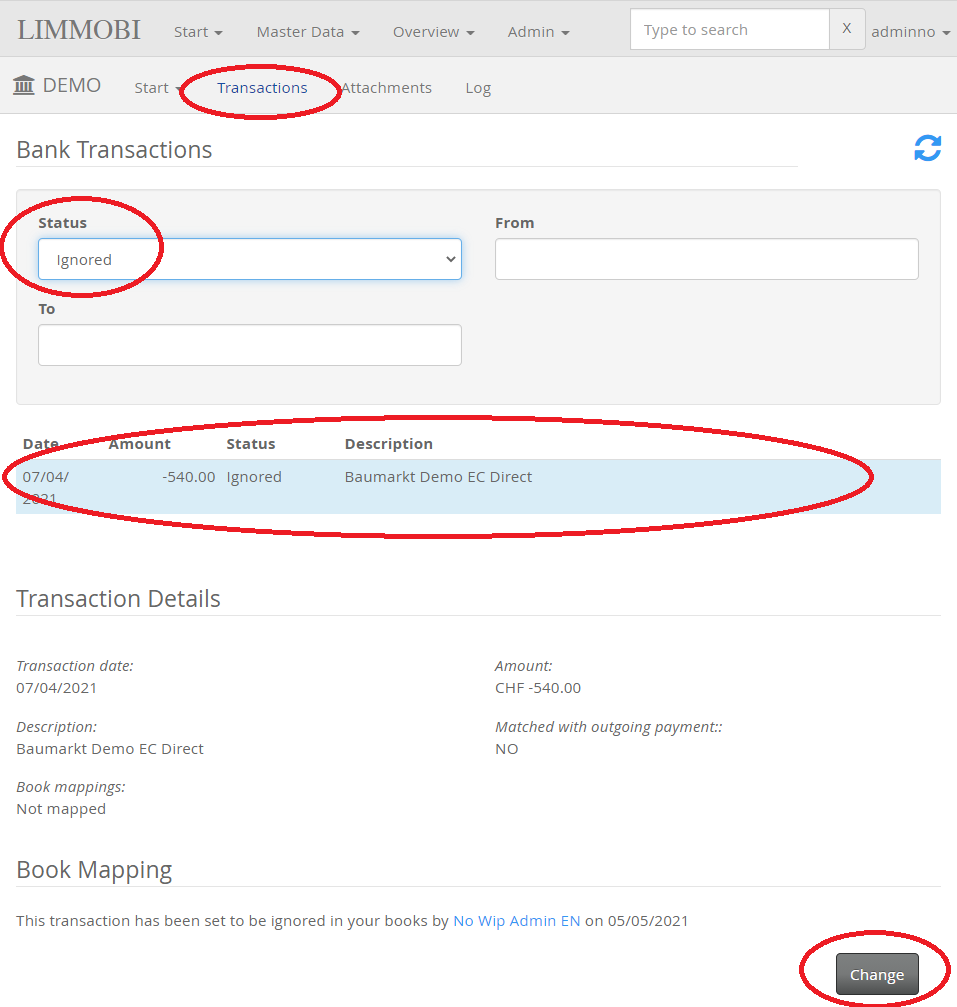 Select Transactions in the sub menu. Change the Status filter to Ignored and select the corresponding transaction from the table. Press the Change button to apply a new mapping.