Articles
On the detail view of vendor invoice you can choose to 'Book Transaction' or 'Pay Invoice'.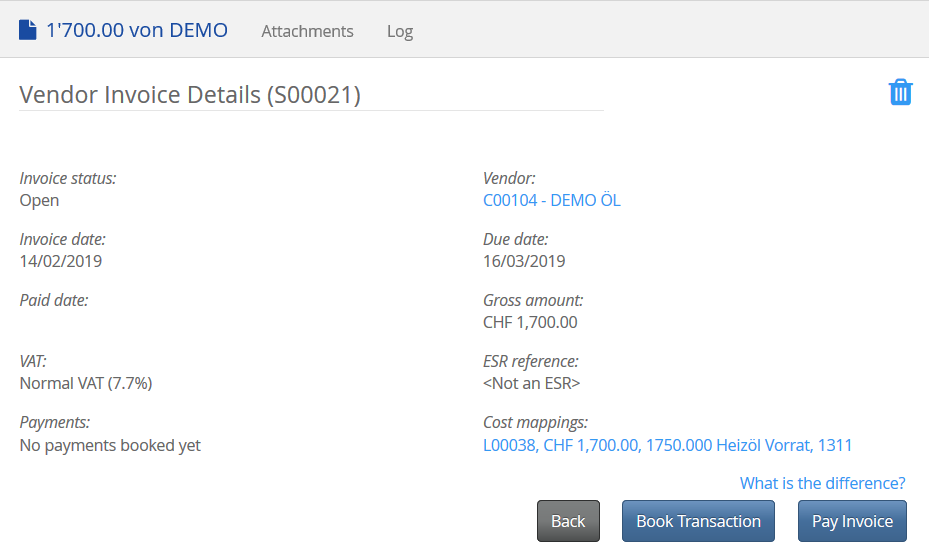 Book Transaction
Allows to create manual booking related to this vendor invoice. Examples are payment received in cash or credit memos.
Pay Invoice
Choose pay invoice to instruct the payment with your bank. Depending on the connection to your bank this can be direct through LIMMOBI's online connection to banks or else through a manual file download. The invoice will be marked as "Payment Instructed" until the payment is reconciled through the automatic daily (or manual) import of bank transactions, after which the status will automatically turn to "Paid".