Articles
When a lease contract is replaced due to a relevant change, it may lead to an amount in favor of the lessee booked on the lessee account (as liability in the balance sheet). In this case, when the replacement contract is activated, you may choose how to proceed with this amount.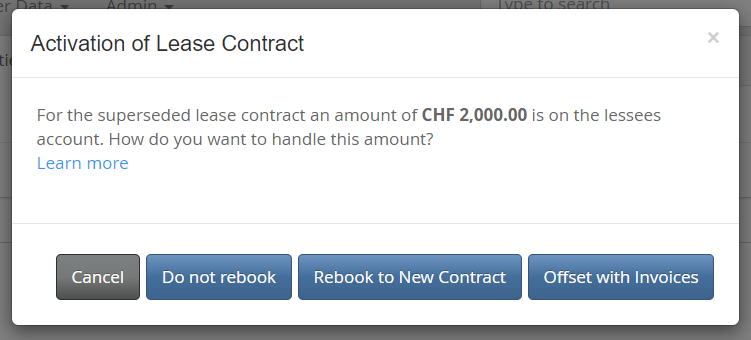 Do not rebook: Do nothing. The amount remains on the lessee account bound to the superseded lease contract.
Rebook to New Contract: The amount is booked to the lessee account that is bound to the replacement lease contract. From there you can later do any kind of manual booking that is required.
Offset with Invoices (recommended option): Automatically use the amount to pay rental invoices that may be created with the activation of this contract. If there are no special requirements for manual book records, this option is the most automated and straight forward.