Articles
Overview
There are three kind of documents to upload to LIMMOBI
Vendor invoices
Posting Documents (receipts)
Attachments to objects
Vendor invoices and the posting documents can be imported automatically from the following cloud storage providers:
Google Drive
Please let use know if your favorite provider is not yet listed here
Google Drive
Provide your google account name in the LIMMOBI Instance settings (Menu -> Admin -> LIMMOBI Instance -> Settings -> Scanned documents import). LIMMOBI will then create two folders (LIMMOBI Receipts and LIMMOBI Vendor Invoices) and transfer the folder ownership to you. Any files saved in this folders will automatically be uploaded to LIMMOBI.
By default you will not be able to see the new folders in your drive. To add the folder to your drive, please click each of the folders in the email received.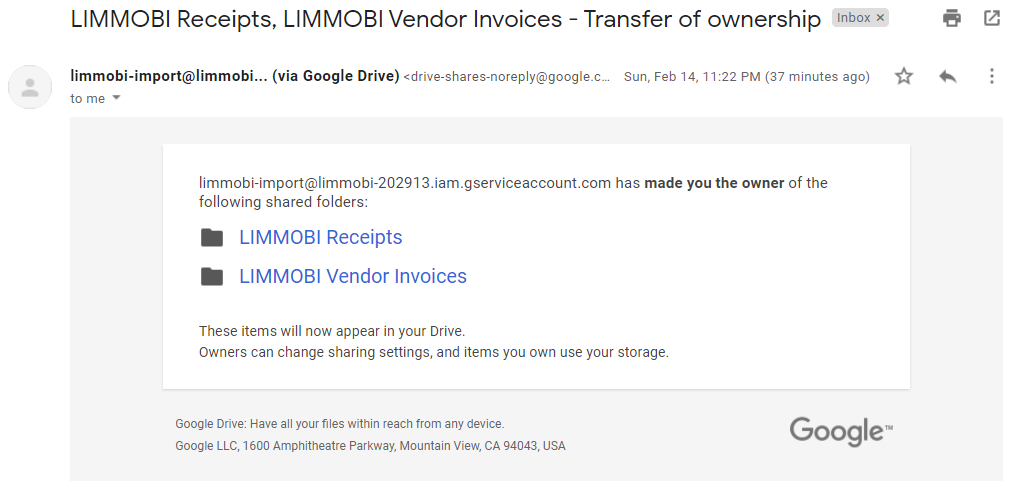 And then move each of the folders to Your Drive.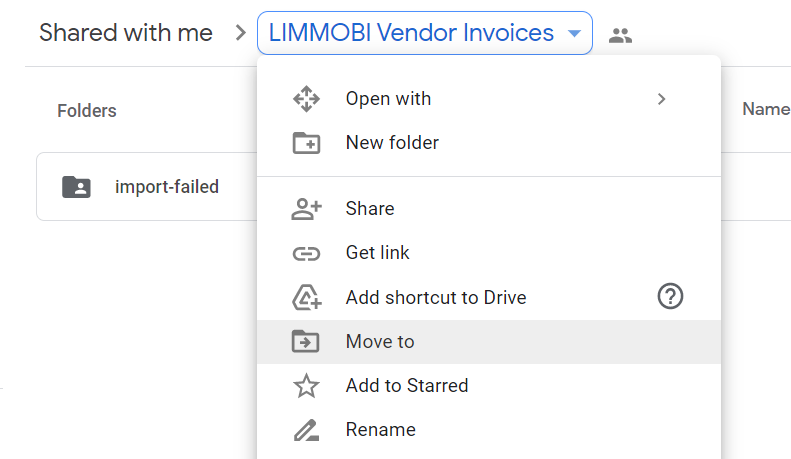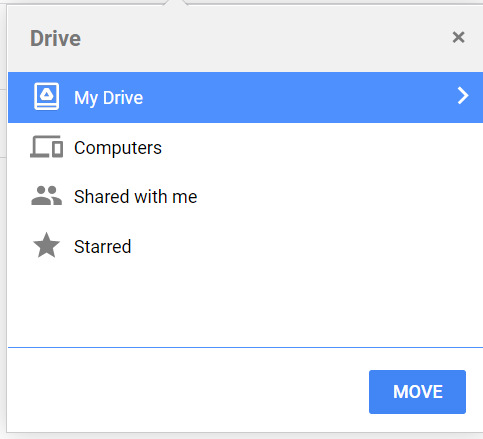 Scan to Cloud
Many scanners offer a scan-to-cloud functionality. If you configure your scanner to upload to one of the above storage providers, you can upload documents directly to LIMMOBI. For vendor invoices the analysis will trigger automatically.